Put your banner ad on one of our hiking guides and intersect with thousands of hikers making plans near you.
The Opportunity
The constant streams of cars back and forth to local outdoor destinations should tell you something: people are craving new adventures. The cars don't show up out of nowhere, but are the result of lots of people searching for information and making plans for a day or weekend.
Over the last eight years, we've created over 75 hiking guides, and almost all of them rank in the top several results on Google. Each guide is visited hundreds or thousands of times every month by local people and from major cities like New York and Boston.
If you want to get your business or service in front of people who are into hiking and are making plans to go to a certain location, you should check out our hiking ad packages below.
Our site is the #1 authority for dozens of Hudson Valley and Catskills hikes on Google.
For the first time, we're opening it up for sponsorship and partnership opportunities.
The Stats
1.5 Million Hits Annually
---
Audience:
As Seen In: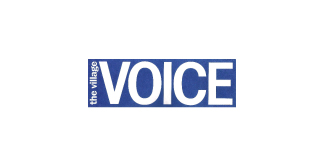 Sitewide Opportunities
Sitewide Platinum Sponsor
$1,000/mo.
Sitewide Gold Comments Sponsor
$500/mo.
Individual Hike Sponsorship Rates
Tier One ($60-150/mo.)
1. Anthony's Nose (1 & 2)
2. Bear Mountain State Park
3. Breakneck Ridge
4. Bull Hill/Mount Taurus (1 & 2)
5. Kaaterskill Falls
6. Minnewaska (1 & 2)
Tier Two ($40-110/mo.)
1. Mohonk
2. Mount Beacon
3. Overlook Mountain
4. Sam's Point
5. Storm King Mountain
Tier Three ($25-65/mo.)
1. Bash Bish Falls
2. Black Rock Forest
3. Bonticou Crag
4. Constitution Marsh/Indian Brook Falls
5. Croton Gorge Park
6. Giant Ledge and Panther Mountain
7. Harriman State Park
8. High Falls Conservation Area
9. Indian Ladder Trail
10. Little Stony Point
11. North South Lake (1 & 2)
12. Popolopen Torne
13. Schunemunk Mountain
14. Stony Kill Falls
Tier Four ($15-45/mo.)
1. Alander Mountain
2. Baird Park
3. Bear Hill Preserve
4. Beebe Hill Fire Tower
5. Boyce Park
6. Brace Mountain (1 & 2)
7. Bulls Bridge
8. Burger Hill
9. Cat Rocks
10. Depot Hill
11. Dover Stone Church
12. East Fishkill Rec Park
13. Fahnestock
14. Falling Waters Preserve
15. FDR National Historic Site
16. Ferncliff Forest
17. Fishkill Ridge Lambs Hill
18. Franny Reese State Park
19. Huckleberry Point
20. Hunter Mountain
21. Indian Head Mountain
22. Lions Head
23. Locust Grove
24. Millbrook Mountain
25. Mills Mansion
26. Ninham Mountain Fire Tower
27. Nuclear Lake
28. Peach Hill Park
29. Poets Walk
30. Race Mountain
31. Rands View
32. Red Wing Recreational Area
33. Shaupeneak Ridge
34. Silver Sands State Park
35. Stissing Mountain
36. Surprise Lake (1 & 2)
37. Teatown Lake Reservation
38. Undercliff/Overcliff
39. Vanderbilt Mansion
40. Walkway Over the Hudson
41. Wittenberg Mountain
Our prices are based on the amount of traffic each hike gets. More traffic means that your ad will get viewed more. The price range is based on how high your ad will be on each hike; if you want to be at the top of the page of a Tier One hike like Kaaterskill Falls, it's $150 a month; if you want to be closer to the bottom of a big hike, it's $60 a month. It ranges down to our Tier Four hikes, which get less traffic but are also more affordable. Tier Four hikes can be a great opportunity if your business is located nearby; it's $45 a month to be at the top of the hike, and as little as $15 a month to be at the bottom.
Ad Placement for Hike page: