Nobody actually asked me any of these questions, but if they did, here's how I'd answer 'em:
1. Why should I trust your trail directions?
2. How did you come up with the scenery ratings?
3. How did you come up with the difficulty ratings?
4. What other resources would you recommend?
5. Your writing sucks. How can I avoid seeing more of it?
6. Are you aware that there is a baby on your back?
7. If something bad happens to me out there, can I sue you?
8. What are all those funny markings on the trees?
9. Is it appropriate to bring kids on these hikes? Dogs?
10. Why aren't there more long hikes (5+ miles) listed on this site?
11. Dude! I found a mistake in one of your trail guides. What gives?
12. Uh, why'd you do this?
13. Can we talk about photography?
14. Hey, these are all day hikes! What if I wanna sleep on dirt?
15. Can I blast music on my Bluetooth speakers (or any other device) while I hike?
16. Am I detecting a few more ads on the site?
---
1. Why should I trust your trail directions?
My name is Mike Todd, and I created all the trail guides on HiketheHudsonValley.com. When I first moved to Poughkeepsie in 2000, I didn't know a soul. I'd just started interning at a little international computer company (you've probably never heard of it), and after work, I had absolutely nothing to do that didn't involve a PlayStation2. So I went to Barnes and Noble, bought a hiking guide, and started checking out some of the places around here.
I couldn't believe what I found. For me, growing up in southeast PA, hiking had always been something to do once a year, when my family went on vacation in Maine. But in Poughkeepsie, you can drive less than an hour in any direction and arrive at a gorgeous new natural place to explore. I still feel lucky every day to live in a place where you can go on vacation after work on a Tuesday and be home before dark.
Eventually, I started leading a weekly hiking group during the summers. I did that for five years, and not a single person died the whole time.* That's why you should trust me. Oh, and I got my Eagle Scout in high school, so I can also tie a bowline.**
*that I noticed
**no I can't
---
2. How did you come up with the scenery ratings?
Some people might argue that it is impossible to assign a number to nature's beauty, but all the hikes in Hike the Hudson Valley have been subjected to the Scientific Scenery Rating System, a rigorous set of tests that objectively determine a hike's proper rating on a scale of 0 – 5 cameras. If you don't agree with any of these ratings, you'll have to take it up with science.
Scientific Scenery Rating System
No Cameras
Trail possibly booby trapped
Industrial waste somehow involved
Better than being inside
Not too shabby
You might text home about it
You might update your Facebook status about it
Dude, I can't believe I forgot the camera
DUDE, I CAN'T BELIEVE I FORGOT THE CAMERA!!!
Scenery knocks one sock off
Scenery knocks both socks off
Scenery literally makes love to your eyeballs*
* Yes, literally.
---
3. How did you come up with the difficulty ratings?
The hikes on Hike the Hudson Valley are rated by difficulty on a scale of 1-10. To help you better choose a hike with the difficulty level you're looking for, here's the Scientific Hike Difficulty Rating Scale I used to determine those numbers.
Scientific Hike Difficulty Rating Scale
0
You haven't gotten out of bed yet.
1
Similar to the walk from the couch to the fridge.
2
Tingly sensation spreads across the lips. Wait, no, that's 2 peppers on a Thai menu.
3
Okay, this is starting to feel like a hike now.
4
Last safe number on which to bring friends who don't like hiking. Starting to feel a lot like exercise.
5
If you don't break a sweat, you might be a cyborg and not even realize it. Yet.
6
You owe yourself at least three slices of pizza after this.
7
This might hurt tomorrow.
8
And the next day.
9
And the day after that.
10
Would make Bear Grylls cry for his mommy.
---
4. What other resources would you recommend?
I) The books that made the Mid-Hudson Valley come alive to me were two trail guides by Peggy Turco:
These books are fantastic and packed full of interesting information about the area. I highly recommend them.
II) I link to this site throughout Hike the Hudson Valley, but if you're doing any hiking in CT, MA or eastern NY, BerkshireHiking.com is a fantastic resource with detailed, spot-on trail guides.
III) Many of the hikes listed on Hike the Hudson Valley wouldn't exist without the excellent work of the New York-New Jersey Trail Conference. They have a nice online Trail Finder for New York.
**UPDATE 3/24/2014** Holy cow! They have a new Find a Hike that is super-comprehensive and awesome, linking to their excellent online trail guides. Highly recommended!
They also sell some fantastic waterproof, tear-resistant maps. I got these as Christmas presents last year, and I really wish I hadn't been too cheap to just buy them sooner. They're excellent:
There's also a very limited subset of maps available to download for free. But you should really buy some of their paper maps — if you like hiking around here, you need to have them.
---
5. Your writing sucks. How can I avoid seeing more of it?
Great question! For starters, the last thing you'd ever want to read is my weekly column, which runs in a few small newspapers outside of Philly, near where I grew up. After those columns run in print, I post them on my blog at justhumormeweekly.wordpress.com, so you should definitely not click that link.
Otherwise, just shutting your eyes or closing your browser should do the trick. Good luck!
---
6. Are you aware that there is a baby on your back?
AAAAAAHHH!! Get it off me! Get it off me!!!!
But seriously, this pack from Kelty (a gift from my awesome sister-in-law and her awesome husband) is the greatest thing in the universe. When our son Evan was teething, he'd be cranky and going nuts. Consequently, we'd all be going nuts. But when I'd throw him in this thing and head out in the woods, he'd be happy all day long. Taking Evan on hikes to preserve the sanity of our household is how I got back into hiking again, after taking a couple years off. I can't recommend this pack highly enough.
---
7. If something bad happens to me out there, can I sue you?
I think a much better solution would be to avoid anything bad happening in the first place. If you're new to hiking, or even if you're not, please take a moment to review these Day Hiking Guidelines (written for the Adirondacks, but good advice no matter where you hike) and these 10 hiking safety tips. Following those tips will help limit your exposure to the risks inherent with heading out into the woods. Hike the Hudson Valley is meant to show you some great places to visit, but it's your responsibility to prepare and make good decisions out there.
I've taken care to make sure these trail guides are accurate, but I can't guarantee that the trail conditions haven't changed since my last visit, or that I didn't say "turn left" when I meant to say "turn right." (If you find an error, please let me know so that I can update the page as quickly as possible.)
When online trail maps are available, I've linked to them in the write-ups. I've tried my best to tell you everything you need to know to successfully complete each of these hikes, but it's a good practice to always have a map with you before tromping off into the wild green yonder.
---
8. What are all those funny markings on the trees?
Just in case you played hooky on the day they explained how trail blazes work, here's a handy-dandy graphic from the informative Wikipedia page on trail blazing:
You might see some variations on these markings, or a given trail might ignore them altogether, but it's good to know these patterns as a rule of thumb.
---
9. Is it appropriate to bring kids on these hikes? Dogs?
For the majority of these hikes, yes, that would be a fantastic thing to do with your kids, assuming that you'll watch them closely, and that you'll choose a hike that matches their ability level (and that you'll bring plenty of snacks and water). In general, hikes rated a 5 or lower should be pretty friendly for most kids.
If you're lugging a small child on your back, anything rated a 6 or higher on the difficulty scale should probably give you pause. I've lugged my son Evan on my back on most of these hikes, and I've made note in the trail descriptions if there are any spots that would be difficult, dangerous or impossible with a kid on your back.
Almost all of the hikes described on this site allow dogs on leashes, with a few notable exceptions. "Dogs on leashes" is the default, and I'll make a note of it in the full trail guide if that's not the case.
**UPDATE February 28, 2014** From the comments below, it seemed like it might be useful to go ahead and call the no-doggie hikes out by name. Here's a list of dog-questionable hikes:
Dog-hoisting required:
Breakneck Ridge
Indian Head Mt. & Twin Mt.
Sam's Point (ice caves only, not waterfall trail)
Wittenberg Mountain
Dogs allowed but I think it'd be crazy to bring 'em:
Bonticou Crag
Dogs not allowed:
Mohonk Mountain House
Constitution Marsh
Stissing Mountain
Silver Sands State Park
w00f!
---
10. Why aren't there more long hikes (5+ miles) listed on this site?
One time in college, I took a bunch of friends on an expedition to Hawk Mountain in eastern Pennsylvania. The hike ended up being an 11-mile round trip. In the group photo at the end, every person in the picture was giving me the finger.
Some people enjoy hiking ten miles in a day. Most people don't. For me, 3-5 miles is the sweet spot, getting some good exercise and seeing some nice sights. Too much less, and it feels like you didn't even get started. Too much more, and the fun-to-blister ratio starts to skew in the wrong direction.
Some hikes need to be longer to make sure you see what there is to see. But in general, if I have a choice, I'll try to keep it in the 3-5 mile range, and let you know if there are options to do more, should you be one of those people who sweats Power Gel and keeps a Clif Bar in an ankle holster.
---
11. Dude! I found a mistake in one of your trail guides. What gives?
First, thank you for phrasing that as a question. Second, please, please, please, send me an email so that I can correct the error. I write the trail guides with a light-hearted style, but I take the accuracy of those directions very seriously. I've been lost in the woods with a crappy trail guide before, and I know how terrible that feeling is, and how dangerous it can be. I've made every effort to be accurate and clear with my write-ups, but if there is an error, or you couldn't figure out which way to go based on the words I used, or a trail condition has changed, I want to know about it and get it corrected as soon as possible.
I consider the user reviews for this book to be a cautionary tale.
---
When my friends would ask me about places to hike around the Hudson Valley, I thought, man, wouldn't it be nice if there was a site that had all the information you needed? Then I could just send people a link and they could explore all these hikes for themselves. I couldn't find a site like that for this area, so I thought it would be a fun project to create one. Launching Hike the Hudson Valley has combined all the things I love to do in my spare time: hiking, writing, taking pictures and wasting time on the Internet. I hope it's a useful resource for you.
---
13. Can we talk about photography?
Someone actually asked me a question! I know, I don't really believe it, either. But let's take a look anyway:
Hi. I'm a big fan of your site and the Facebook page. Thank you for providing such a fantastic (and entertaining) resource. As a hiker, and an aspiring amateur photographer, I find particular inspiration in the amazing images that you've put online. Would it be possible for you to share maybe some tips for those of us who want to take our DSLR with us on the trail, maybe a particular type of lens (or lenses) that you consider essential for great hiking and nature/landscape photography, or type of tripod (if any) that you recommend, or equipment bags and carrying methods?
Thanks,
Mike Arcigal
Oh, I wouldn't call the images AMAZING, but you know, if you want to call them that, then I'll just have to reproduce your words verbatim and put them on my website. And capitalize the word AMAZING in case anyone missed it.
Really, thank you, Mike, for the very kind words and flattering question (and permission to reproduce your words here). I shall attempt to give a non-terrible answer.
Let's start with the easy stuff – gear recommendations. I'm usually lugging a child on my back, so I try to keep the gear to a minimum. The essentials:
1) Tripod. You need this to get yourself in the shot, but also to take waterfall pics or low-light shots, where the shutter needs to stay open longer. I have two tripods:
– A GorillaPod. This thing lets you set up the camera pretty much anywhere, as long as you have a rock or a tree or something to attach it to (you can shoot from about six inches off the ground, too, if that'll work for you). I used it to take these shots:

– A Zipshot. A full-size tripod that weighs next-to-nothing. I just got this recently, but man, it's nice to have a full-size hiking tripod that you can set up in two seconds, and tilt the head for landscape and portrait shots. I don't have any winners taken with it so far, but I hope to have some soon. I'm thinking my GorillaPod just got demoted.
2) Remote control. Great for firing the shutter from several feet away, and for taking long-exposure shots without your sausage fingers rocking the camera when you press the shutter button (which will make everything blurry). You can attach the remote to the camera strap so you always have it. Say cheese!
3) Polarizing filter. Want blue skies? You need a polarizer.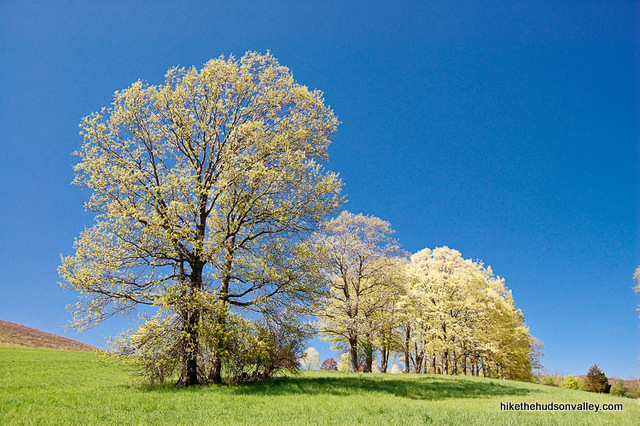 4) Lenses. For hiking, I just use the 18-55mm kit lens that came with the camera. It's fine for landscape shots and outdoor people pictures, and it's compact and light. If I'm not toting a kid on my back, I'll also bring the 55-300mm zoom, on the off chance I get close enough to a critter to take a shot.
A zoom lens also lets you create a different take on the view in front of you.
Without zoom (18mm):
With zoom (300mm) – here's a shot of the peak just to the left of the bird in the above pic:
For indoor shots and people pictures, I highly recommend getting a nice, quick prime (fixed focal length) lens. I have two, 60mm and a 35mm, and they're awesome. Much better at grabbing low-light shots without a flash, and people pictures just look better with them. The 35mm f/1.8 is one of the cheapest lenses Nikon makes (it's 200 bones or so). When I'm in the house, it's always on my camera.
5) For carrying the camera, I just have a simple $20 camera bag with a belt loop that I wear on my backpack's waist strap. You can kinda see it here:
If I don't have the big kid-carrying backpack on, I just throw the camera bag into a regular bookbag-style bag.
6) Add-on flash! On my old Nikon D40, the pop-up flash broke, and it was the best thing that ever happened to my indoor photographs. This really has nothing to do with hiking photography, but I couldn't write all this stuff without mentioning the add-on flash. Fancy people call them speedlights. I have the simplest Nikon one you can buy (the Nikon SB-400), and it has made my on-board flash completely obsolete. I don't know why they make onboard flashes so crappy, but even on my new camera (a Nikon D5100) with a functioning flash, I can't bring myself to use it anymore. Here's why.
Onboard flash:
SB-400 speedlight, pointed up to bounce the flash off the ceiling:
See what I mean? It just makes everything better. It's the #1 piece of general photography gear that I'd recommend, even though it won't really do diddly for your outdoor pictures.
7) Crap, I've spent a lot of money on camera stuff.
For non-gear-related tips, honestly, I shouldn't be dispensing advice. Two confessions that I'm ashamed to make: I almost always shoot in full-auto mode, unless I'm trying to do something specific with depth-of-field (in which case I'll shoot in aperture priority) or shutter speed (then it's shutter priority). I mean, dude, the engineers at Nikon know what they're doing. Who am I to override them? Plus, I usually have a kid on my back, and if I stop for more than three seconds, he'll start screaming. I can't be futzing with the settings for every shot. So there. I confessed. Oh, also, I shoot in JPG, not RAW, which further disqualifies me. 17MB per picture? I don't think so. The highest resolution JPGs (more like 6MB) are good enough for me, and they blow up to an 8×10 no problem. Serious photographers shoot in manual mode, and they shoot in RAW. That's why I'm a picture-taker, not a photographer.
But given that disclaimer, here's some advice anyway. What the heck.
1) Take 17 bazillion pictures. They're free! Go buck wild. If there's action going on, set the shutter to burst mode so it'll keep firing while you hold the shutter button down. If I go for an all-day hike, I might come home with 900 pictures. From those, I'll hope to have 10 or 15 winners.
Most of them come out like this:
But a few come out like this:
2) If you haven't already read up on photo composition, here's a nice primer. The rule of thirds (the first one in the list) is probably the most commonly known, and it really does help to keep that one in mind as a nice rule of thumb.
3) Post-processing. I used to think that doing anything to your photos after they came out of your camera was cheating. My buddy Jeff, who is an awesome photographer, explained it to me this way: What comes out of the camera is a rough draft. Don't go nuts making it look like something it wasn't – just use some available tools to make the viewer see the image the way you saw it.
The Poughkeepsie Journal used the above image for a local magazine cover. If I hadn't monkeyed with it in Lightroom, not sure it would have jumped out at them. Now that I'm looking at it, maybe they monkeyed with it some, too? Hey, yeah, their version looks a little more natural. I like it.
The photo editing tools in Picasa are a nice way to get started – Picasa is free and lets you do some pretty cool stuff. After that, you'll need to drop some dollars on some more industrial-strength software. I use Lightroom (thanks to my awesome wife who gave it to me for my birthday), but I'm pretty much a neophyte just twiddling around with the sliders until it looks hopefully not worse than when I started. For my best shots, I'll also put them through Nik Software's Color Efex Pro, which is basically a collection of filters. You can rarely go wrong with the skylight filter for landscapes – nice and subtle. I hear Aperture is a pretty righteous program, too.
Now that I've dabbled in some photo post-processing, I've come to agree with Jeff. If you're showing people the images that came directly out of your camera, you're showing them a rough draft.
Okay, that's enough out of me. I hope all of this was helpful, Mike! Thanks again for the very kind question.
Anyone else have some good tips, links or gear recommendations? Email them to me and I'll post 'em here (giving attribution to you, of course. Unless you give like, really good advice, in which case I'll pretend it was mine.)
Update 4/28/2013: Thanks to Julian Diamond of Julian Diamond Photography (see Julian's Facebook page and web site) for offering some more tips! Here's some goodness from a Facebook comment by Julian:
Just wanted to say your photo discussion is very solid, in my humble, marginally professional opinion! A few broad ideas I agree with: pack light (kit lenses are great for daytime hikes, but I went ahead and bought the Sigma 10-20 too… you can get significantly more terrain in your shots, and it really works to emphasize views. Reasonably cheap, too); don't get worked up over keeping your final images true-to-sensor, as processing is truly part of the creative process; and 3 or 4 outstanding shots out of 100 is very good in hiking-type conditions. Sure, if I have easy access to a prime location, I have every lens I own with me, and I know what to expect for lighting, I can more-or-less control my results. But out-and-about hiking requires plenty of exposures to produce a handful of nice looking images. The one thing I might suggest to an aspiring trail photographer is to get in the habit of considering your compositions out in the field. Many times I've shot an awesome scene, only to get home and kick myself for not including more or less of that tree/rock/creek in the frame. You can't ever guarantee you'll be happy with your work, but if it helps you nail one more shot every day, it's worth putting some thought into every snap.
Update 4/29/2013: More excellent advice from an excellent photographer! Thank you, Michael O'Donnell, for taking the time to share all of this. I hope that people will visit your Facebook page and web site after they've read the following excellent tips, which I plan to review again before my next outing:
I could probably write 10,000 words or so but I'll exercise some restraint and keep it under 9,000.
Gear: Take it slow on gear — the best approach is to simply start with what you have. Shoot with you current gear until you reach some kind of limitation (or limitations), then address those limitations specifically.

The natural assumption when considering "better" photos is an SLR, but in a hiking context you have to consider size and weight. Let's say you currently shoot with your smartphone or a point-and-shoot and are considering the jump to a big boy. Before buying, try this exercise on your next hike: pick up a nice-sized rock and place it in your bag. For each extra lens you are considering pick up another rock. Add another rock for your tripod. If you're shedding rocks during your hike an SLR is not for you, at least not for you when hiking. That isn't mean to discourage. Nothing is more important than being in the right place at the right time so make sure your gear doesn't get in the way.

I usually carry a full-frame (i.e. large) SLR, wide angle zoom, 50mm prime, 105mm macro lens, filter system, and tripod on my dedicated photo hikes. It's a lot of gear, but photos are my #1 priority in these cases. If I'm out with the family I'll just carry the camera with one lens mounted.

Composition: This is it. The most important element and most difficult to master.

Where I see many photos go wrong is a lack of simplicity. Start with a single element: what initially attracted you to the scene. Feature that element. From there add elements that enhance your primary subject and have a reason for every new item you add to the scene. If you don't know why you're adding that tree to the scene, keep it out. It's not always that simple because natural scenes are generally quite chaotic but do your best to keep it simple. Remember that while you are standing there taking in an entire scene with all 5 senses your viewer is engaged, eyes-only, with a 2D medium. Focus their attention.

Next, consider balance. Are the elements, shapes, and lines in your photo in balance? Think of a see-saw — would the left half of your photo balance with the right half (in terms of visual weight)? When asking the balance question think left-right, up-down, and corner-to-corner.

Lastly, the edges! Scan the edges of your frame. Do you have elements touching the edge, awkwardly cut-off, or random branches jutting into the scene? Get them out of there. Keep your edges clean.

Timing: You will read and hear that all good landscape photos are taken at or near sunrise and sunset. I'd love to tell you that is a silly "rule" that is begging to be broken, but, damn, it's true. The light at those times is simply better, for three primary reasons: the color is superior, the light has direction, and the light is less intense.

It sounds really hard and from a general life perspective, it is. From a photography perspective it's actually easy. All you have to do is show up. Great light has a way of making great shots obvious. Want to know what is really hard? Make a great shot at 1pm. That takes a masterful level of skill.

Here are the two biggest problems with sunrise/sunset shots: you'll need a tripod and you may have to hike in the dark.

Settings: Settings for lanscape shots are actually pretty simple, assuming you have a tripod. The tripod simplifies life because it makes shutter speed largely irrelevant. ISO is even simpler: shoot at the lowest ISO your camera offers (usually ISO 100 or 200). When you raise ISO you compromise image quality. That leaves aperture, and ideal aperture is a complex issue, but f/11 will rarely be wrong.
---
14. Hey, these are all day hikes! What if I wanna sleep on dirt?
One benefit of living in the Hudson Valley is that you can choose between zillions of awesome day hikes, rock one out, then go eat a large pizza, watch some Netflix and collapse in your bed at night, which is generally how I roll. So I'm not an expert on camping in the area, but here are a few helpful pointers:
If anyone else has some awesome local knowledge they'd like to drop on the rest of us, please do so in the comments below, and I'll keep updating this answer. Thanks!
---
15. Can I blast music on my Bluetooth speakers (or any other device) while I hike?
No, it is not safe to do that. Music attracts bears and makes them very angry. The louder the music, the more likely you are to be eaten.* Ear buds are fine, though!
*This is not even remotely true. Can't hurt to spread the rumor, though!

---
16. Am I detecting a few more ads on the site?
Indeed you are! Creating and running Hike the Hudson Valley has been the most rewarding hobby I've ever attempted, and I would absolutely do it for free. I'd even pay to do it! Which is exactly what I've been doing for the past couple of years.
While the site's original design was created as a favor from a friend, the re-design launched in 2018 (that did many, many wonderful things for the site, including making it mobile-responsive), required an investment. It was worth every penny! But it cost too many pennies to recoup from the loose change people drop on the trail.
Beyond all that, I would love for this site to play a positive role in the hiking community by making regular donations to local trail organizations (like NY-NJ Trail Conference and Scenic Hudson), which is not quite possible to do when the site is making negative money.
Fortunately, Hike the Hudson Valley was recently accepted as a Mediavine partner, which allows me to focus on creating (sometimes!) funny and (often!) accurate trail guides, while Mediavine handles all other aspects of ad placement and revenue generation across the site.
We all hate looking at ads. When those annoying ads start playing while I'm pumping gas, I mash the buttons beside the screen until I find the one that mutes it (there's always a button that mutes it!). Give me a moment of peace, gas pump. You're already taking my money! Settle down.
But ads also fund a lot of work that we all value, and that we're glad we don't have to pay for. I will continue tweaking the ads here to make them as unobtrusive as possible, and have suppressed ads that were making some of the trail guides difficult to navigate. Otherwise, I thank you for your patience with the ads, which have made a huge difference in the sustainability of this site. Your eyeballs are now directly funding this site's redesign and my continued work, while also helping to make charitable donations to local awesome trail organizations. THANK YOU!!!
And a special thank you to your retinas, who are the real heroes here.
---