The past few months have brought several significant changes to our local trails, many of them called out by helpful commenters across this site. While I've tried to keep the individual trail guides as current as possible, I thought it might be helpful to gather the most impactful updates in one place.
If you know of more updates that should be listed here, please share them in the comments below!
---
Harriman State Park: Jackie Jones Fire Tower
The angry wasps are gone!
Throughout the summer, a swarm of angry wasps took up residence near the top of the Jackie Jones fire tower, zealously defending their new home against invading hikers. The tower was roped off with caution tape for much of the summer. Hikers who ignored the caution tape received near-instant karma from the wasps. (See the trail guide comments where some hikers graciously shared their cautionary tales, which should inspire all of us to give appropriate respect to cautionary tape.)
I put a prominent warning at the top of the trail guide which stayed there for months, until a friendly hiker informed me that the wasps (and the tape) are gone. Enjoy the welt-free views from the tower if you visit!
---
Closed until further notice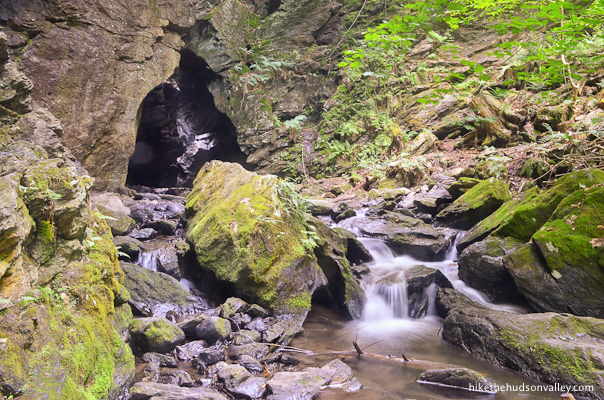 The trail to Dover Stone Church sustained damage during Hurricane Ida in September. The notice from the Town of Dover simply says "Dover Stone Church is closed until further notice due to flooding damage." If you happen to catch wind of this awesome place opening again, please drop a comment below or on the Dover Stone Church trail guide. Thanks! (And thanks for the initial heads-up, Adrienne!)
---
Harriman State Park: Lemon Squeezer to Lichen Trail
Bridge on Arden Valley Road closed for repairs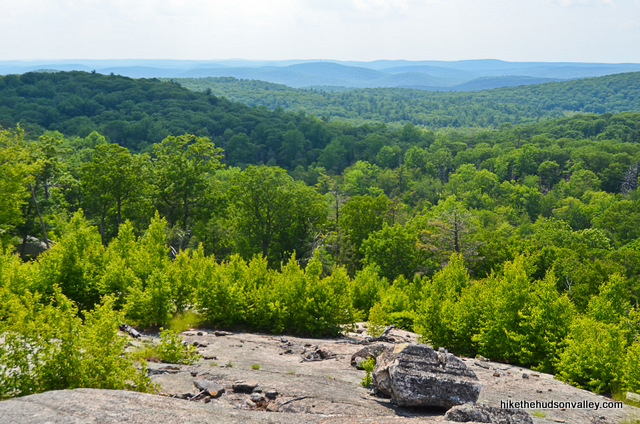 A visit to the popular Elk Pen parking lot at Harriman State Park, a jumping-off point for many great hikes (including the Lemon Squeezer to Lichen Trail pictured above) requires a bit of a detour these days. The bridge on Arden Valley Road recently underwent emergency repairs that allowed it to re-open for pedestrians and bicycles, but it's still closed to cars. See this NY-NJ Trail Conference trail alert for more details.
The "Directions to the trailhead" section of the Harriman State Park: Lemon Squeezer to Lichen Trail trail guide has been updated with this change.
While it's a bit of an inconvenience to take the detour, having a bridge collapse on your way to a hike would be decidedly less convenient. So, you know, we can be patient.
---
The MA trailhead is open again!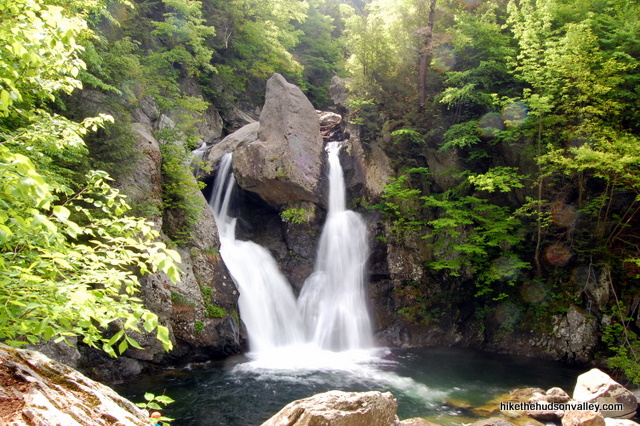 This summer, the Massachusetts trailhead to Bash Bish Falls was closed, and the stairs down to the falls were barricaded. Things are back to normal now. The trail guide is now updated accordingly. Carry on with your Bash Bishing, everyone!
---
The Twin Lakes Trail no longer exists
This one makes me sad. I spent a million hours writing the trail guide for Teatown Lake Reservation, only to have it become obsolete a couple years later. Now I know how an old iPhone feels.
The Twin Lakes Trail, which was new when I visited, has been merged into the new Three Lakes Loop. The visit to the lake pictured above, which is the major highlight of a visit to Teatown, remains unchanged, though, and the trail guide can still be followed to visit it. So that's good news!
I'm sure the Three Lakes Loop is awesome, even though I'm a little bit mad at it. Check it out sometime! You can use Teatown's hiking page to find a sweet trail map. And enjoy hitting all three lakes on one loop! Hitting just two lakes is so 2019.
(Special thanks to Sasanka for her helpful comment that alerted me about these changes!)
---
Constitution Marsh & Indian Brook Falls
This place still doesn't have a parking lot
Back in 2020, Constitution Marsh lost its parking lot. Doesn't look like this is going to change anytime soon. According to a comment from Evan Thompson, the Hudson Highlands State Park manager, "The parking area on Indian Brook Road near the entrance to Constitution Marsh has been permanently closed with metal guardrail by the Town of Philipstown highway department."
Hikers are an innovative bunch, though! Friendly hiker Greg posted an interesting idea in the comments. You CAN drop people off at Constitution Marsh, then pay to park at Boscobel ($12) and hoof it from there. Google Maps clocks that walk from Boscobel to the Constitution Marsh trailhead as .9 miles, requiring a 17-minute walk.
Evan also confirmed that there are places to lock bikes once you get to the marsh, so you COULD make a quicker bike ride out of it. Not as good as having a parking lot, but better than nothing. (Also, bribing neighbors $20 to park in their driveways apparently doesn't work. Greg already tried that.)
---
Kaaterskill Falls (lower trailhead)
The parking lot is closed (permanently?)
---
This hike exists now!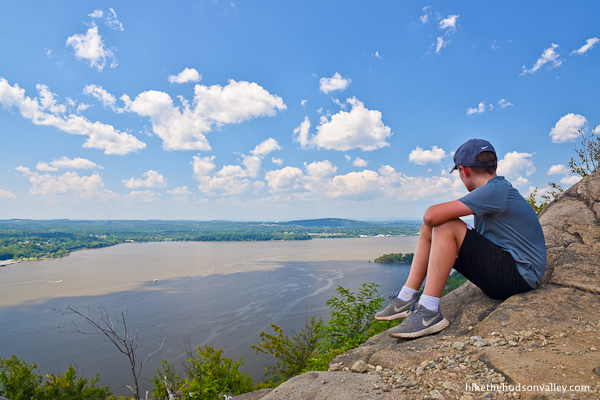 Just in case you missed it, my newest trail guide covers the new Short Loop option at Breakneck Ridge, which descends on the awesome new Nimham Trail. There's some really impressive new trail work there, including over 500 stone steps.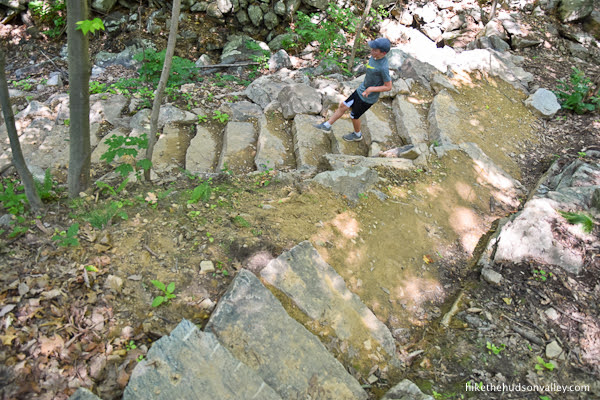 I highly recommend checking it out if you haven't already! Or if your Stairmaster is broken.
---
That's all I got! What did I miss?